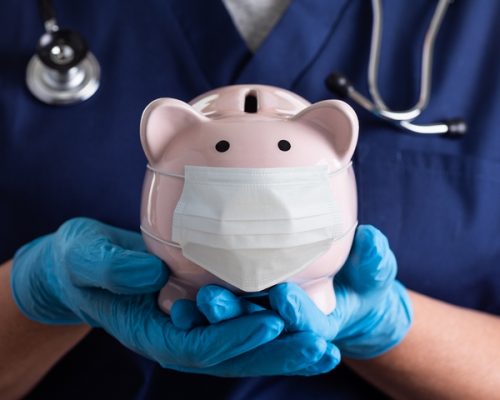 HOW TO PAY OFF HIGH-INTEREST LOANS DURING COVID-19
The coronavirus pandemic has impacted many Canadians' finances. The year may have started on the right foot, but it quickly metastasized into pain and anguish. As a result, many households have turned to credit cards, lines of credit, and payday loans for additional financial assistance. The broader economy may be improving, but too many people are still left behind – and it could take time to get better.
The latest statistics suggest that Canadian household debt is at a ten-year low. This has been a surprising development in the new pandemic economy since the public health crisis decimated the country's finances. But perhaps it could be explained by the simple fact that consumers have been spending less this year and concentrating more on their work – at home or the office. When you have a high-interest loan, it can be frustrating, which should be reason enough to push you to pay it off.
If you have accumulated too many high-interest loans this year, or maybe before the virus outbreak, and you are assessing various tactics to pay them off, then you have come to the right place. Indeed, borrowing has never been cheaper, but it is better to be debt-free than to have those chains.
So, here are seven ways on how to pay off high interest loans during the COVID-19 pandemic:
1. INQUIRE ABOUT A LOWER INTEREST RATE
The Bank of Canada (BoC) slashed interest rates to near-zero earlier this year, and the central bank has conceded it would not raise rates for a few more years. While this benefits anyone who has applied for a loan in the last couple of months, it is unfortunate for anybody who borrowed before the pandemic.
Is all hope lost? Not quite.
Because lenders want to get their investment back, they are willing to work with borrowers. Therefore, it would not be such a bad idea to inquire with the company adjusting the loan to a lower rate. They are more than like to accommodate and reduce your rate even by a few basis points, which can lead to hundreds of dollars in savings.
2. TRANSFER BALANCE TO A LOW-RATE CARD
A great way on how to pay off high interest loans is to pay off the principal or transfer the remaining balance to a low-rate card. This way, you are saving money on interest by taking advantage of a credit instrument that maintains a lower rate than the loan in question.
3. MAKE SNOWBALLS
How do you eliminate a high-interest loan? You target your smaller debts first.
A common tactic employed by indebted households is to use the snowball method. This consists of paying off your small debts first, and then working your way toward the more significant debts. The snowball strategy can really be successful if you renegotiate the terms and conditions of your high-interest loan because it buys you time and savings as you repay the smaller debts.
4. TRIM YOUR EXPENSES TO FREE UP CASH
The pandemic has been a double-edged sword. On the one hand, you probably saved a lot of money by not going to restaurants or visiting the movie theatres. On the other, your income might have taken a steep hit. Whatever the case may be, if your spending has been reduced amid the COVID-19, then keep it up and try to trim some more from your expenses.
By taking a pair of scissors to your budget, you can free up cash and use the money to pay off your high-interest loan. Your cable package, your gym membership, or your gold standard smartphone plan – do what you can cut your expenditures.
5. APPLY FOR A LINE OF CREDIT
With interest rates at a historical low, you can apply for a line of credit that comes with an obscenely low rate of interest. Although every financial institution has its own set of terms and conditions, you can easily participate in price comparisons and locate a lender that suits your needs. Either way, you will come across a line of credit that maintains a really low interest rate.
Why does this matter? You can use it to pay off your high-interest loan.
6. EARN SUPPLEMENTAL INCOME ONLINE
The internet has afforded us incredible opportunities, including earning a full-time living or supplemental income. From freelance writing to peer-to-peer lending, you can always find a way to make a few extra dollars. While you should not anticipate earning $50,000 immediately, you can discover a diverse array of methods of putting a few more loonies and toonies in your bank account.
Whatever the case may be, you can use these funds to help pay down your high-interest loan. When you factor in the additional earnings and trimming your expenses, you can easily make a dent.
7. STOP USING YOUR CREDIT CARDS
Unless you are using other debt instruments to pay down debt, it would probably be best to refrain from adding to your debt pile. So, in this instance, it would be financially prudent to ditch the credit cards and put your pieces of plastic on ice. Your objective right now is to use your resources to pay down or eliminate your high-interest loan – and nothing else that could distract you from this goal.